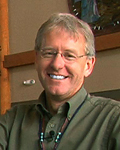 "Every community has a unique set of characteristics, assets, opportunities and aspirations. Here at Building Communities, our interest is helping communities, and the people who care the most about them, to efficiently and effectively plan for the future. We believe our approach is unlike any other strategic planning process available—comprehensive, objective, expeditious, action-oriented, engaging and enjoyable—and the plans that result from it start becoming reality even before the final report is printed. If it feels as if your community is just 'drifting at sea' without any real direction, please consult with us about how we can help you chart a course to a better future."
—Brian Cole, President, Building Communities, Inc.
Building Communities - Helping Communities Envision and Enact Their Future
THE LATEST FROM THE GRAPEVINE
"reNEW East Arkansas is working with Building Communities, a professional community and economic development strategic planning firm, to engage communities throughout eastern Arkansas in a process that is energizing and empowering."
QuickLinks
Feedback Center
Staff Tools
Contact

Login
©2013 Building Communities, Inc.